How to Modernize Your Website for 2019
How many times have you stumbled upon a website that seems antique? Think neon backgrounds and comic sans, with a marquee headline. You might think that it's "so 90s" only to find out that it's not that old.
So, what's the point here? You see, website design trends and styles change very quickly. A website that was created a few years ago and has not been updated since can already look archaic, especially when compared to websites today. This is because most web design trends from two to three years ago have already been trampled upon by new and more advanced ones.
Furthermore, with mobile search continuously dominating the number of searches performed by users, it is essential that every business adapts it's website regularly with new web design tweaks, fresh web content, SEO. So, if you haven't had your website touched and updated for a while now, it's possible that some or all your competitors already have an advantage over you.
If you want to stay ahead of the competition in 2019, you need to hire a web designer and follow some web design best practices.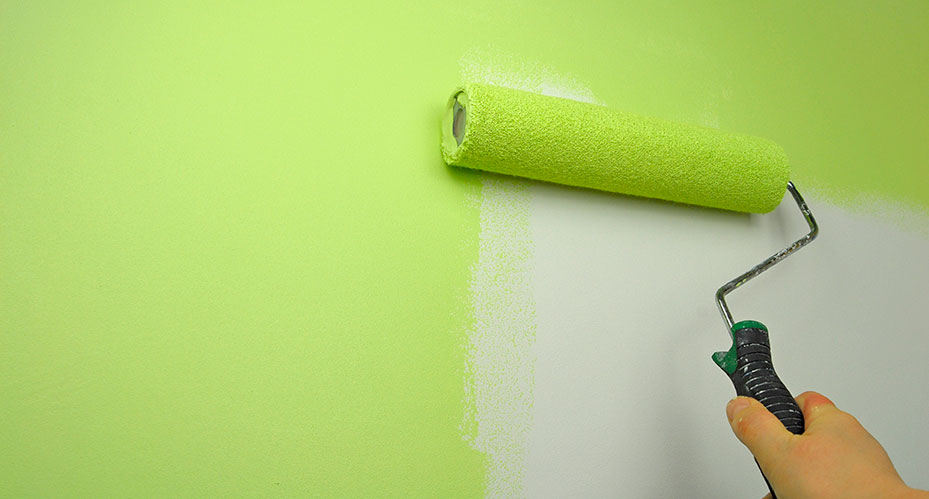 Sometimes, all you need is a fresh coat of paint for everything to look new again.
Engage Not Distract
Engagement is an essential aspect of any form of online marketing. You need to catch the attention of readers and get them to do something about your content. More often than not, the best way to do this is to help them focus on the essential parts of your content and website. So, lessen distractions and clutter to help your audience find what they need quickly.
If your website is too cluttered for your audience's liking, they might decide to leave your website, especially when it takes them a while to find the information they've been looking for.
Adapt to the Mobile Demand
Most online users today use their mobile devices to browse the web. So, your website needs to be accessible and functional in both desktop and mobile browsers - this is called a "responsive website".
Furthermore, Google announced last year that it includes mobile page speed as one of their ranking factors. This is in response to the continuously growing mobile usage and traffic.
Immerse Users and Add Value
It's essential to get your audience engaged. Video content, for instance, has been proven to increase engagement and eventually, conversion rates. However, as more and more businesses use video for their marketing efforts, the web has become saturated with this kind of content.
Nowadays, businesses need to strive for more than just likes and shares. You need to build some form of community that will make people feel valued. Your website should also actively encourage the audience to take action towards your products and services.
Creating an interactive website is one way to establish both engagement and immersion. However, it's vital that all the technical aspects of an interactive website are prioritized. Loading speed and layout are two of the most crucial factors to look into for 2019.
Try Animation
Intriguing, entertaining, and catchy animations can help improve the user experience on your website. A carefully planned, designed, and created animation can take your audience along a fun journey that's also informative and productive to the process of selling your services.
If you're looking for a web design service in Edmonton, or interested in getting that fresh coat of paint for your website, get in touch with us today! We're happy to help you modernize your website, or create a brand new modernized site that results in traffic & conversions.
How healthy is your website's SEO?
Do you have a website that doesn't seem to be driving traffic and sales? Maybe it needs an SEO tune-up. Complete the form to get started with a free, no-obligation consultation.
We'll provide you with a brief SEO audit of your website and show you the necessary changes that will create instant improvements in your SEO and traffic.